The Certosa di Pontignano,
an eclectic beauty
Cloisters, gardens and wonderful colours distinguish the beauty of the Certosa, a unique structure in the area of Castelnuovo Berardenga.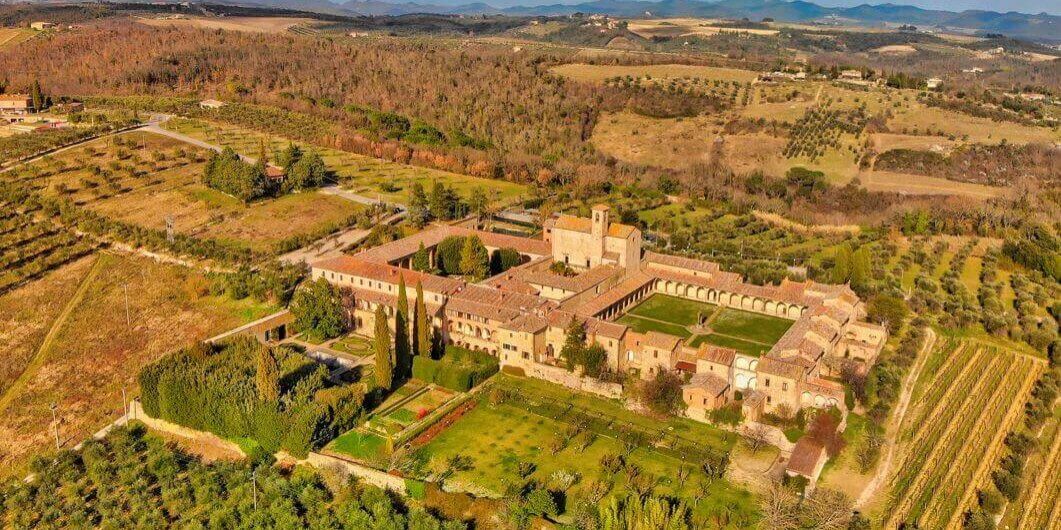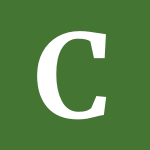 astelnuovo Berardenga is in that part of Tuscany that is divided between the Chianti hills and the harsh hills of the Crete Senesi, an area of small churches, villas and ancient castles.
The landscape around the town is so unique that a museum was devoted to it, and hides places of incredible beauty on its heights, such as the Certosa di Pontignano.
"Restoration took place in the 16th century after a terrible fire"
Originally dating back to the 14th century, the imposing monastery, as it is visible today, is the result of important restoration work carried out in the 16th century, after a terrible fire destroyed the Certosa almost entirely.
Its charm is still there, however, in its structure: in the main cloister you can find a well dating back to the 14th century and still in use; in the nearby church, the frescoed vault is a triumph of colours that serve as a counterpoint to the sky of Tuscany. The arched portico that is part of the large cloister marks the perimeter of a wide lawn and serves as the backdrop, from time to time, to intense moments of peace or big events.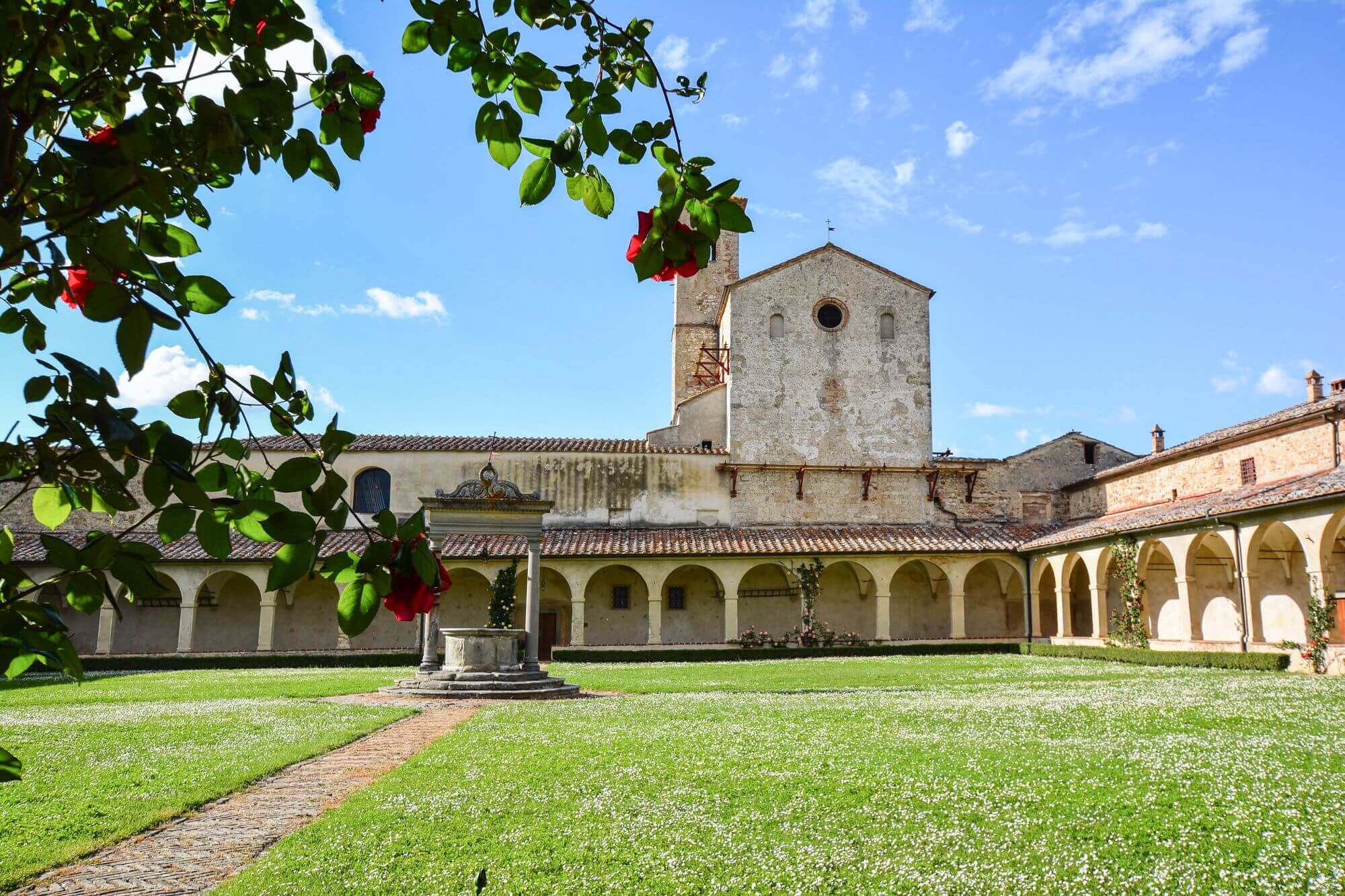 The ancient bakery and the wine cellar contribute to increasing the importance of the place: indeed, in the wine cellar it is possible to organise exclusive dinner parties for a few lucky guests.
The colourful Italian style garden, with its lemon-house and the geometrical layout of the plants, ends on a high note your visit to the particular Certosa di Pontignano.
The most remote part of Chianti hides jewels with an incomparable value, ancient and majestic buildings that dot the countryside and silently wait for a glance, just like the Certosa di Pontignano.
Let yourself be inspired by the legends, stories, and a thousand excellences of this land in the green heart of Tuscany.
Discover Chianti,
naturally unique!
In the centre of the story between Florence and Siena, the countryside and the small towns of Chianti are rich with appeal and corners to discover.