Montefioralle, a small medieval enchantment
Listed among the most beautiful towns in Italy, this hamlet of Greve in Chianti retains an atmosphere suspended in time, with medieval fortifications, houses and narrow streets made of stone.
HISTORY / NATURE / FLAVOURS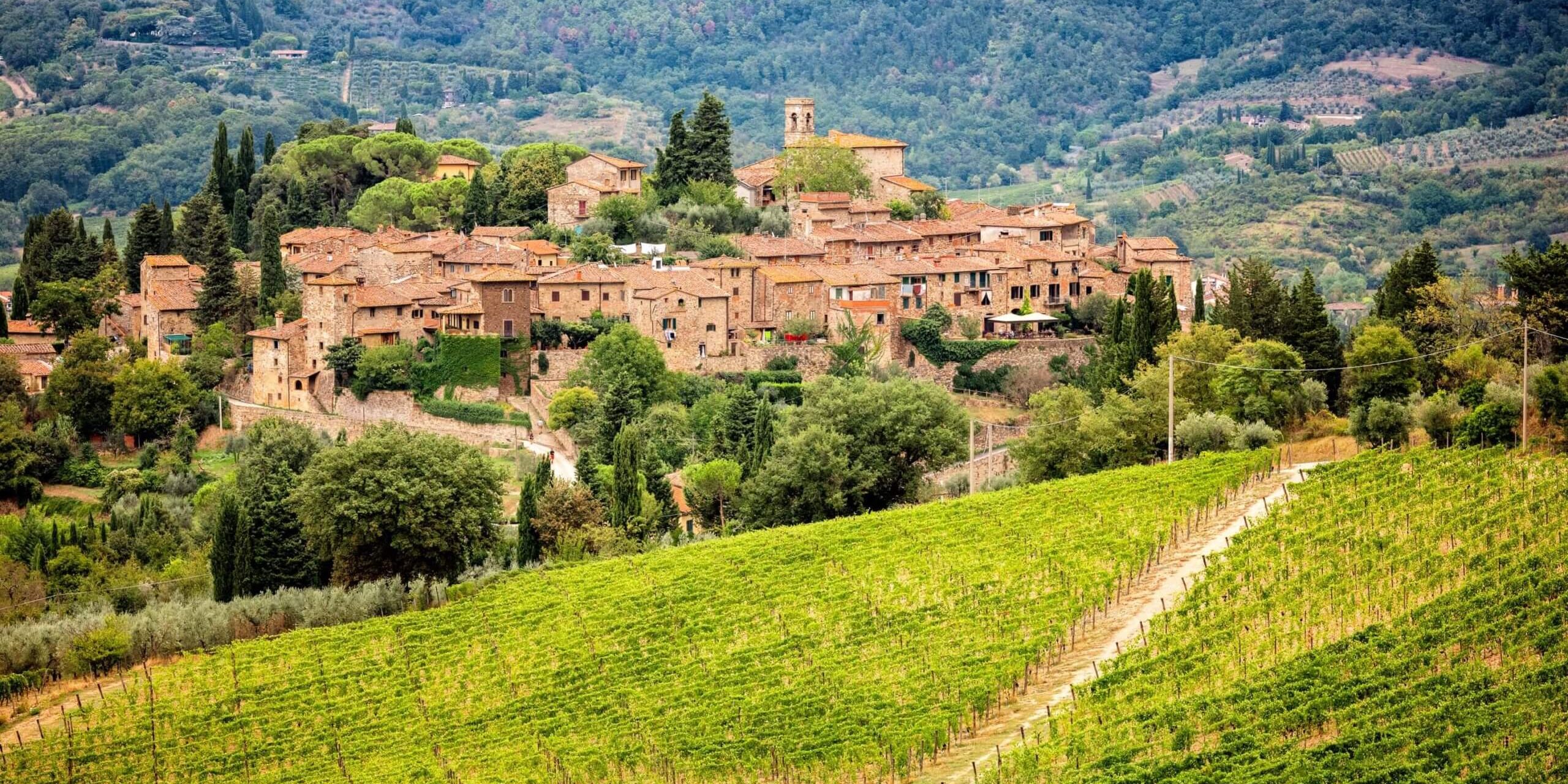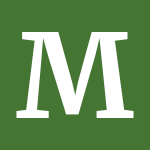 ontefioralle, not far from the centre of Greve in Chianti, is a walled town which has joined the prestigious network of the association 'I Borghi più belli d'Italia' (the most beautiful towns of Italy).
On the stone paved roads picturesque stone houses stand out and give the town an atmosphere which is halfway between the Middle Ages and a world of wonder, surrounded by the most classic and striking Tuscan views.
"Birthplace of the Florentine Amerigo Vespucci, the seafarer, cartographer and explorer of the new world"
Dedicated to those who wish to leave behind the city frenzy and just follow the natural rhythm of time, the small town of Montefioralle offers quiet walks with some curiosities: the Vespucci family (the seafarer Amerigo Vespucci's family indeed) lived in the castle of Montefioralle, as shown by a building reported to be the house where his family lived, and confirmed by the finding of a tomb of the last Vespucci member. "Land of saints, poets and seafarers"... also Giovanni da Verrazzano is linked to this territory: not far from here is the Castle of Verrazzano, which was the birthplace of the great explorer in 1485.
The Church of Santo Stefano, in the centre of Montefioralle, which houses admirable artworks, also deserves a visit. The whole town, built on an elliptical plan, is surrounded by perfectly kept ancient stone walls and remains of towers. All around it, snapshots of rare beauty, with small forests of an intense green, hidden farming estates and endless vineyards.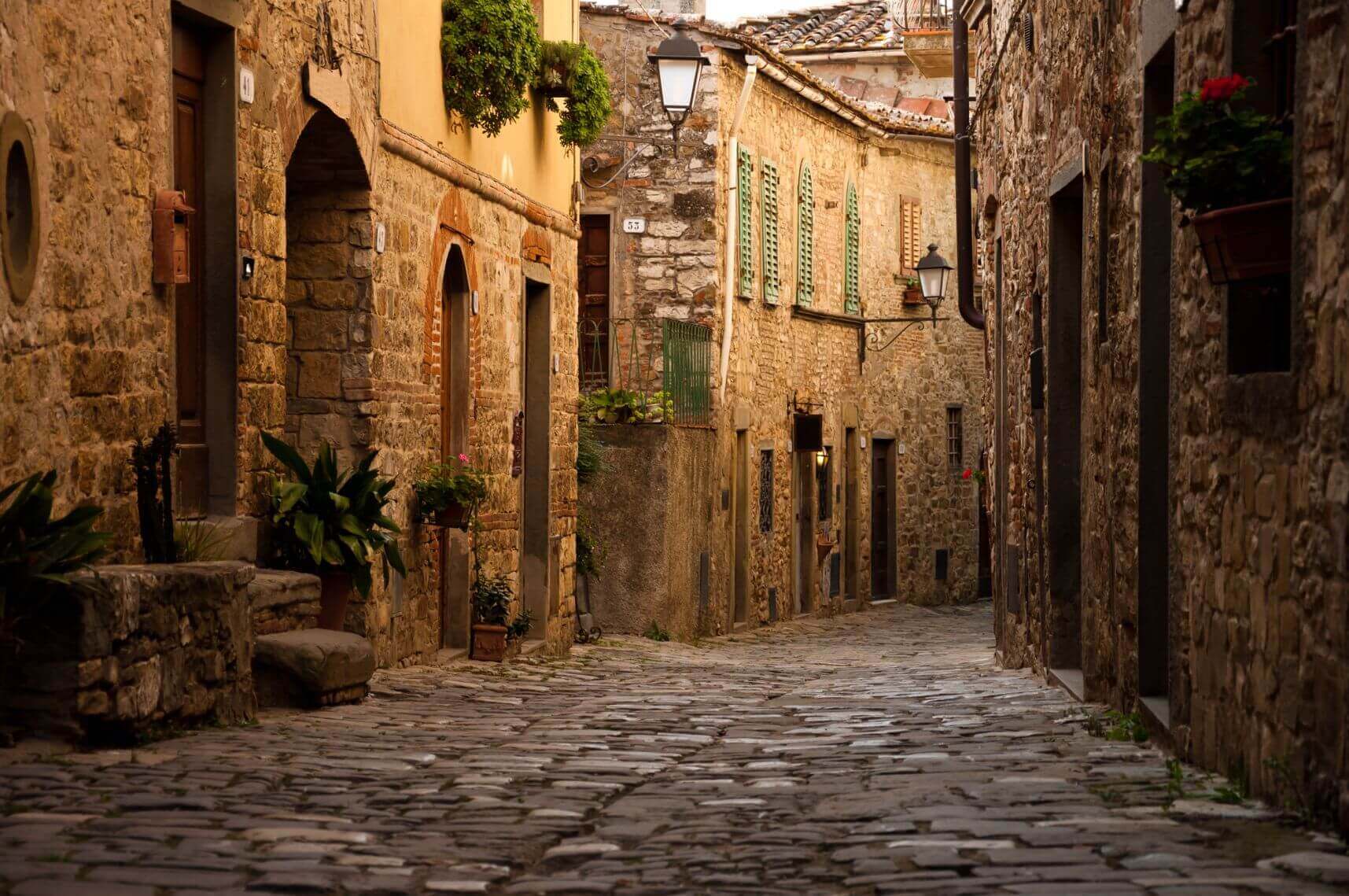 It is right here, in this enchanted place, that you can taste the Chianti Classico wine and appreciate the round flavours of one of the most popular wines in the world. Ancient traditions, made with passion and love, the growing and processing of the Chianti grapes can be rediscovered during the annual event 'I Vini del Castello' (the wines of the castle). On this occasion a dozen wineries exhibit their wines in the magical scenery of the main square of the town.
Let yourself be inspired by the legends, stories, and a thousand excellences of this land in the green heart of Tuscany.
Discover Chianti,
naturally unique!
In the centre of the story between Florence and Siena, the countryside and the small towns of Chianti are rich with appeal and corners to discover.