Via delle Volte,
a splendid defensive road
A defensive walkway, unique of its kind, designed at Castellina in Chianti by the genius of Brunelleschi, which tells about distant centuries and overlooks the most authentic Chianti.
HISTORY / NATURE / FLAVOURS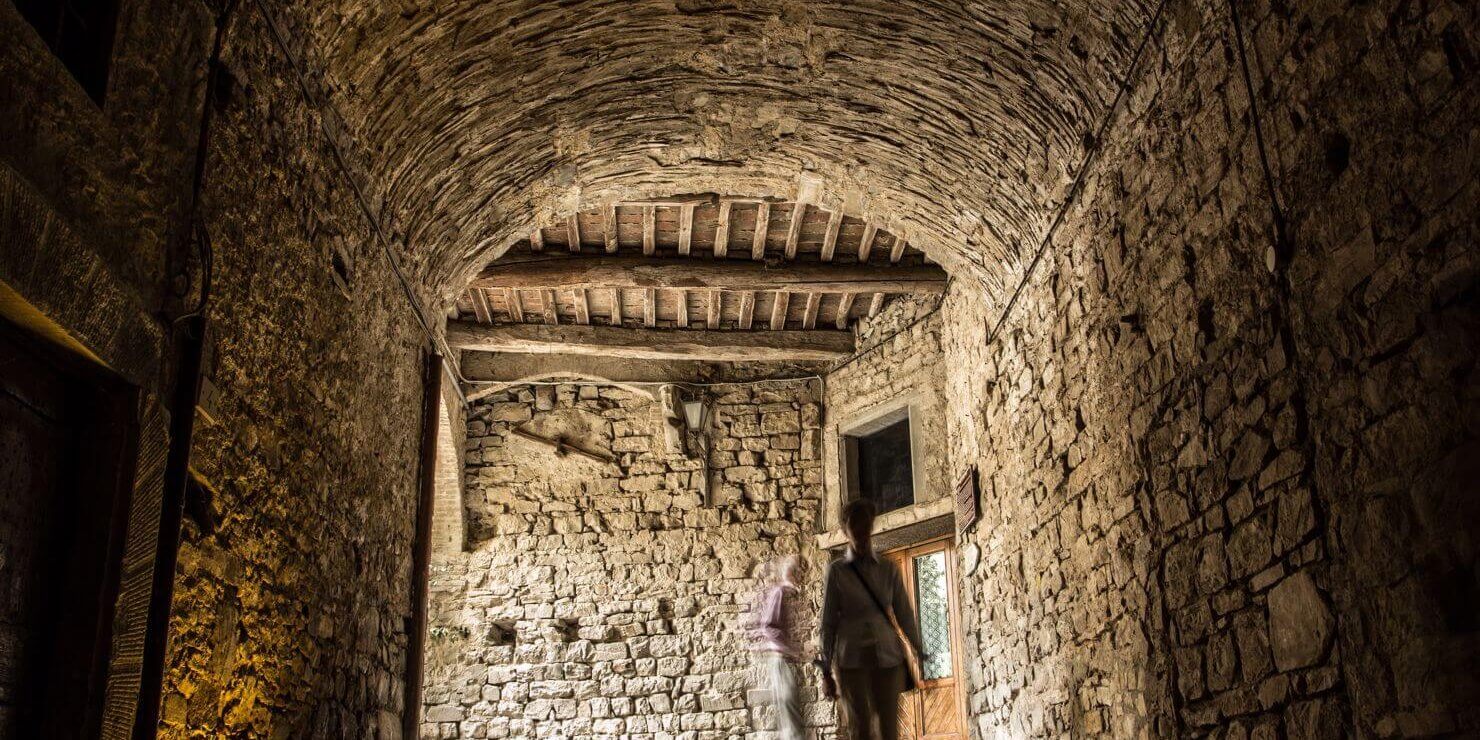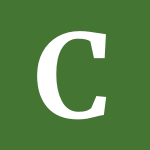 astellina in Chianti rises among rolling hills in the heart of Tuscany that gave birth to the Chianti Classico wine. It is a medieval town, with its castle and typical narrow streets, that over the centuries has written its story in the spirit of a warrior. This can be seen in the beautiful Via delle Volte. Via delle Volte.
"It was ordered to fortify the town of Castellina. The direction was entrusted to the great Filippo Brunelleschi"
In the historic centre you can find a covered walkway; it is an amazing street protected by ancient walls that takes you through a romantic stroll back through time. From the loopholes overlooking the valley, the view of the Chianti area stretches out in all its harmony.
The subtle veil of mystery that grew around the Via delle Volte disappeared after the recent discovery of its original role, and reality has something barely credible.
After a devastating raid by the Viscount's armies, it was ordered to fortify the town of Castellina. The direction of the work was given to the great Filippo Brunelleschi, who didn't only supply an estimate of the cost, but also designed the first example in the world of an underground route that could withstand the explosion of gunpowder. Indeed, Via delle Volte is that defensive prototype.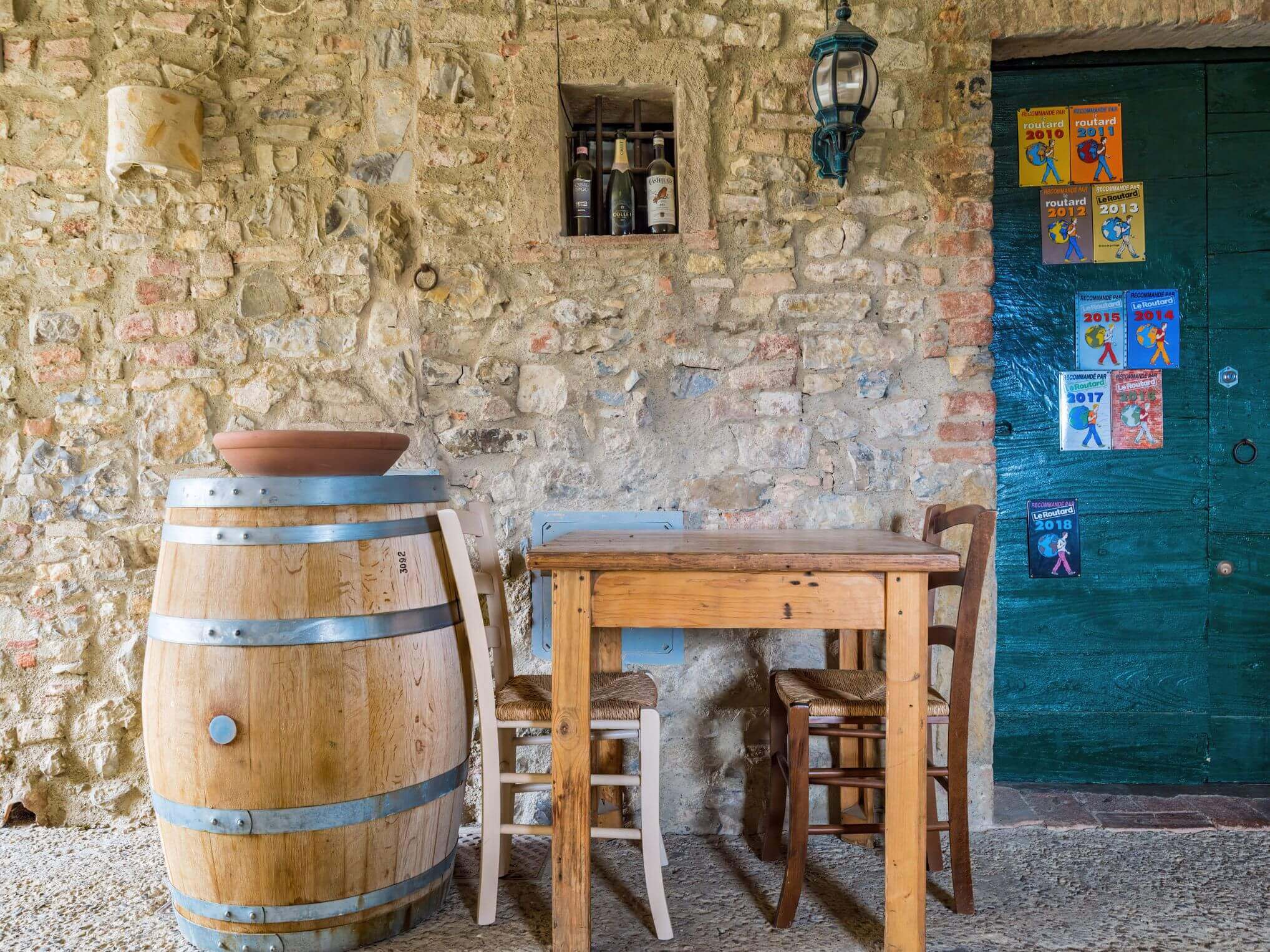 The military atmosphere and the echoes of distant sieges are erased by the smell of culinary tradition coming from the osterie that enliven Via delle Volte and the central streets. At Castellina in Chianti, the renowned arte norcina (pork butchery) offers local cold cut boards and dairy products, among which we should mention the cinta senese salami (a type of pork from Siena) and marzolino cheese, ideal to match with fava beans, according to peasant customs.
All this is surrounded by a splendid panorama and an excellent glass of Chianti Classico wine.
Let yourself be inspired by the legends, stories, and a thousand excellences of this land in the green heart of Tuscany.
Discover Chianti,
naturally unique!
In the centre of the story between Florence and Siena, the countryside and the small towns of Chianti are rich with appeal and corners to discover.