Science, an experience for everyone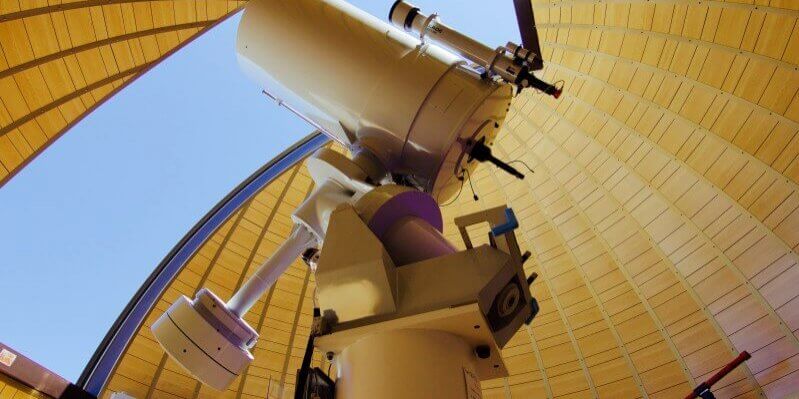 "That which is below is like that which is above and that which is above is like that which is below to do the miracle of one only thing""
claimed Ermete Trismegistro
Well, after delighting in the green landscapes of the Chianti hills, let us lift our eyes to the sky at dusk and enjoy the wonder of the stars illuminating the celestial vault, at the Osservatorio Polifunzionale del Chianti (OPC - Chianti Multifunctional Observatory).

The OPC, known as the Chianti Observatory, is a rare example of a happy union between research professionals, who converge here from all over the country and the world, and enthusiasts of all ages and nationalities who wish to cultivate scientific disciplines: astronomy, geophysics, meteorology and botany.
The Observatory periodically organises public meetings and events and, in addition, once a month it opens the doors for evening visits.
It is also possible to book private guided tours for groups of up 15 people, while the Astro-Experience is special 5-hour tour that includes a meeting with the researchers and going with them to the astronomical dome.
Surrounding the Observatory is also the Chianti Botanical Park: an 8-hectare area, freely accessible, managed to safeguard the local flora and fauna, primarily the splendid wild orchids.
The OPC's mission is to make science an experience for everyone.
This is why the centre also offers access to disabled people. A multisensory path (tactile and hearing), first in Italy, inaugurated by Maestro Andrea Bocelli in November 2016, allows people with visual impairment to approach astronomy and experience it thanks to the audio synthesis produced by NASA for the planets and other objects in the sky.
The Chianti Observatory is open all year round and is located in the municipality of Barberino Tavarnelle. 
Learn more on OPC website
Please find the updated calendar on the
OPC FB official page
To book a visit:
prenota@osservatoriochianti.it
Let yourself be inspired by the legends, stories, and a thousand excellences of this land in the green heart of Tuscany.
Discover Chianti,
naturally unique!
In the centre of the story between Florence and Siena, the countryside and the small towns of Chianti are rich with appeal and corners to discover.
Scopri tutti i contenuti su